Patient Resources
Our staff looks forward to meeting you and discussing your goals. We strive to keep our appointments on time as scheduled. Prior to your appointment, we encourage you to fill out the patient forms that are located on this website so you can accelerate your check-in process. Please download, print, and complete the forms and bring them with you to your appointment. If you are unable to download our patient forms, then it is recommended that you arrive at your appointment 15 – 30 minutes early so you can have ample time to fill out the appropriate forms.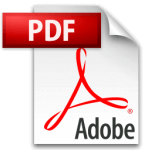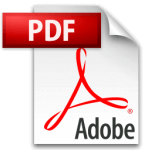 WHAT YOU CAN EXPECT FROM US
Personalized Care
We start by getting to know you. We have found every new friend to be unique. At the first appointment, we will spend time listening to you and learning your expectations, your values and your motivations for dental health.
Thorough Examination
We do a thorough exam to check for tooth decay, gum and bone disease, and bite problems. You may also need X-rays. The results of your exam, along with what we've learned about you and your expectations, form the basis for determining your dental care needs.
Individualized Plan
Your Plan for Health, created specifically for you, can be simple or complex depending on your concerns and the results of your exam. We can help you solve multiple dental problems with a phased program that works for you. We offer a variety of patient financing options to help you find an affordable way to enjoy a lifetime of dental health.
Skilled Professionals
We are committed to providing you with exceptional dental care. Our staff meets one half day a month for continued learning, professional growth and team building. We brainstorm solutions to current challenges and stay up-to-date in a wide range of topics that affect your health and the health of your teeth and gums.
State of the art Equipment
We have the most up to date equipment available. All X-rays are now digital at Dental Health. This means less than half the exposure to each patient and no chemicals which are so harmful to the environment.
Insurance Plans
Unless your company requires you to see a doctor on a list, we work with all insurance companies.

We have a lot of experience with dental insurance. We will submit all your forms and other necessary information for you. We will work with the insurance company to help you receive the benefit your policy offers.

We will work with you to help you afford the dentistry you need. Financing is available through Care Credit and personalized payment plans. We also accept Visa, Mastercard and American Express.

Dental Insurance is a wonderful benefit offered to you by your employer. The benefits purchased for you were based on the amount your employer budgeted for buying insurance — not on your needs. No one from the insurance company checked your teeth or asked what kind of dental health was important to you. That's OK — that's our job. We want you to know that we will always make recommendations based on what we believe is best for you; never on what your policy covers.
What's New
New Research in Decay Prevention - It's not just sugar!
Why do some people get more cavities than others? At Dental Health we are learning more about what causes decay. New studies are showing that decay may be caused by more than the amount of sugar in your diet.

Your saliva chemistry is unique to you. An acid environment in your mouth allows the bacteria that cause decay to thrive. This acid may be caused by certain foods you eat, medications you take or reflux of stomach acids.

What can be done about too much acid in your mouth? For some people it may be as simple as changing your diet. For others we may recommend a mouthwash that will help neutralize the acids. Helping to stimulate the flow of saliva can also help.
Dental Health Goes Digital
Our x-rays are now taken digitally, very similar to your new personal camera. This offers many advantages. First and foremost, it means less radiation, up to 75% less according to some studies. It also means we can view the image instantly, no waiting around while we go off to the dark room. And, there are no chemicals necessary to develop the image. This is much healthier for the environment and healthier for you. Just another example of our constant efforts to bring state-of-the-art technology to you.
You do have Choices
Not all filling materials are the same. We do offer different types of filling materials. Many of our patients are choosing alternatives to silver fillings. Tooth-colored composites are an excellent option in many cases. New research is constantly improving the strength and life of these materials.